"IKI stove" where you can enjoy comfortable temperature and humidity.
"Automatic loury" periodically sprays Natural Water of Mt. Fuji into the sauna stone to generat steam.
Discreet indirect lighting and wood are a calm space.
Fujiyan Onsen boasts a natural water bath.
Outside air bath in a vast open-air space.  
Fujiyama SAUNA enjoys the blessings of Mt. Fuji with your whole body

Tile paintings drawn by manga artist Tanaka Tsuki are installed in each sauna room for men and women.
The women's sauna room is painted under the title "Yamaroulu", and the men's sauna room is drawn under the title "Japan Sage",
Please enjoy the sauna bath while looking at the tile paintings installed large on the wall of the sauna room.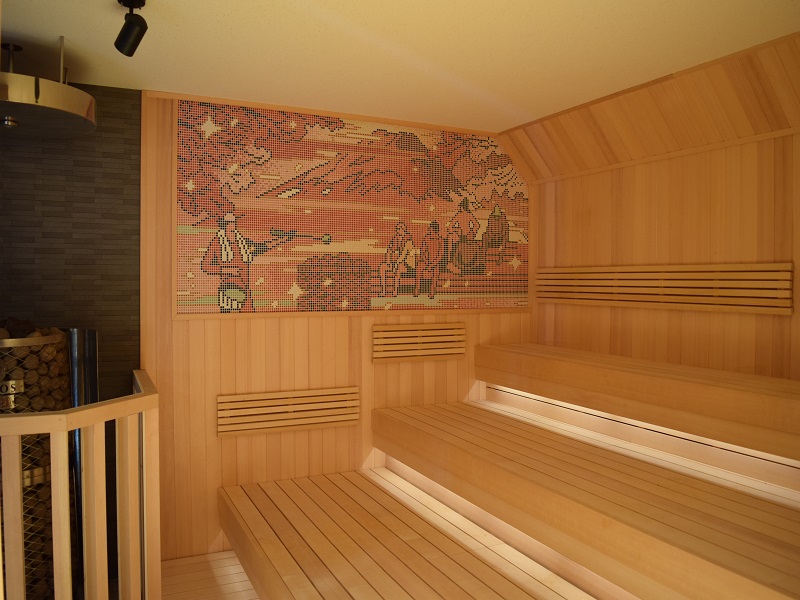 Men's Sauna Room
There is also a reclining space, so you can enjoy it slowly while looking at the "Japanese Saki" drawn by Mr. Tanaka Tsuki.

Temperature: Around 90°C
Number of people: 12
Automatic louruff: every 30 minutes
Cold bath: Around 16°C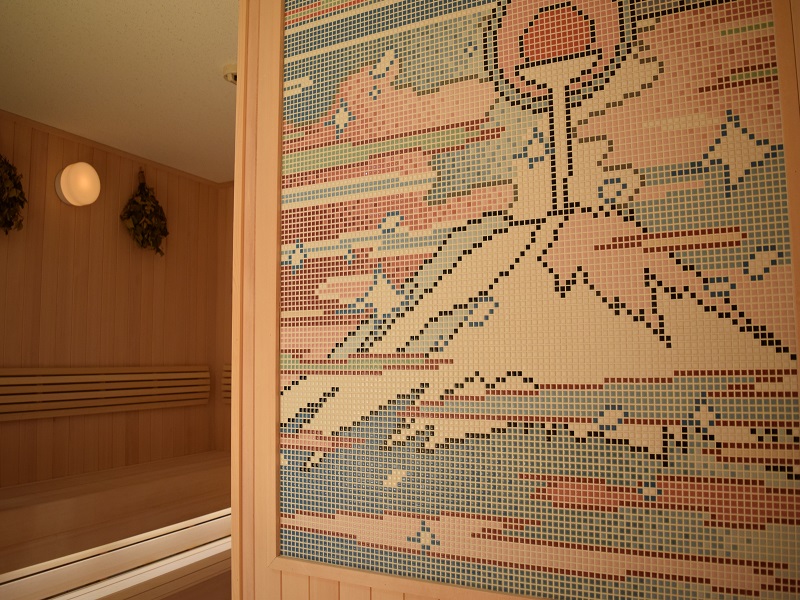 Women's Sauna Room
In addition to low-ryu made with Natural Water from Mt. Fuji, it also has a more relaxing effect with the scent of a manoki. In the spacious outdoor bath space, you can enjoy the wind of Mt. Fuji.

Temperature: Around 80°C
Number of people: 8
Automatic louruff: every 30 minutes
Cold bath: Around 16°C
IKI Stove / Automatic Loury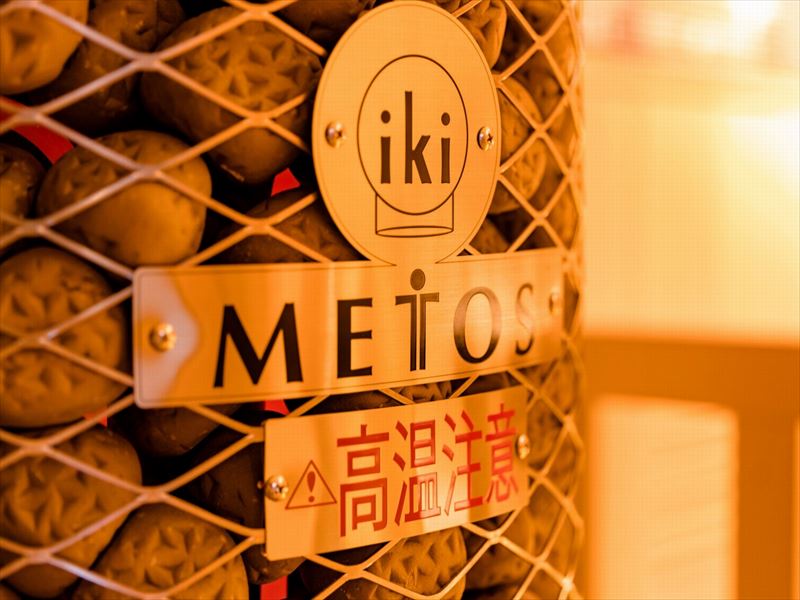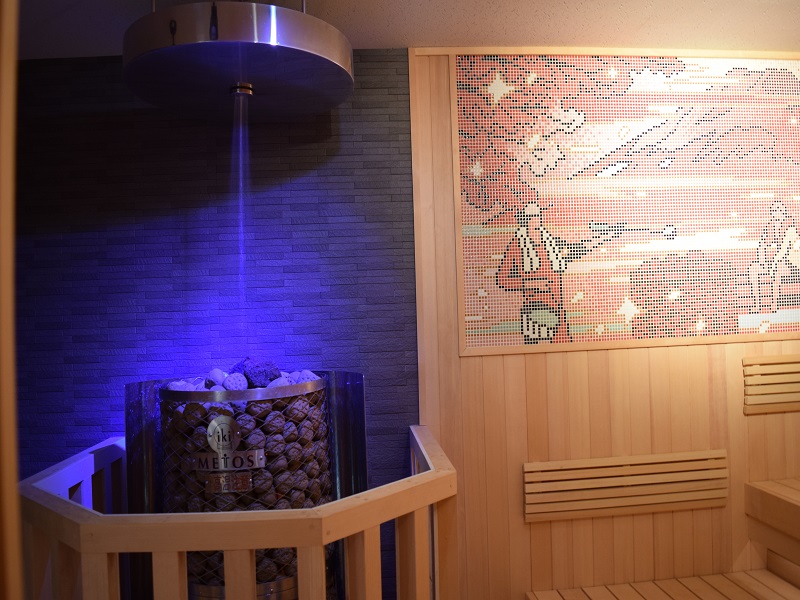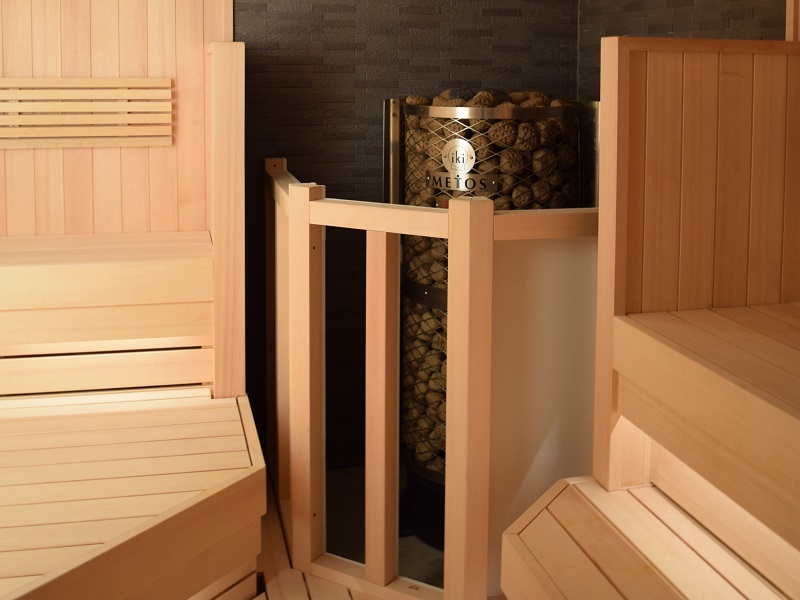 Cold bath and outside air bath space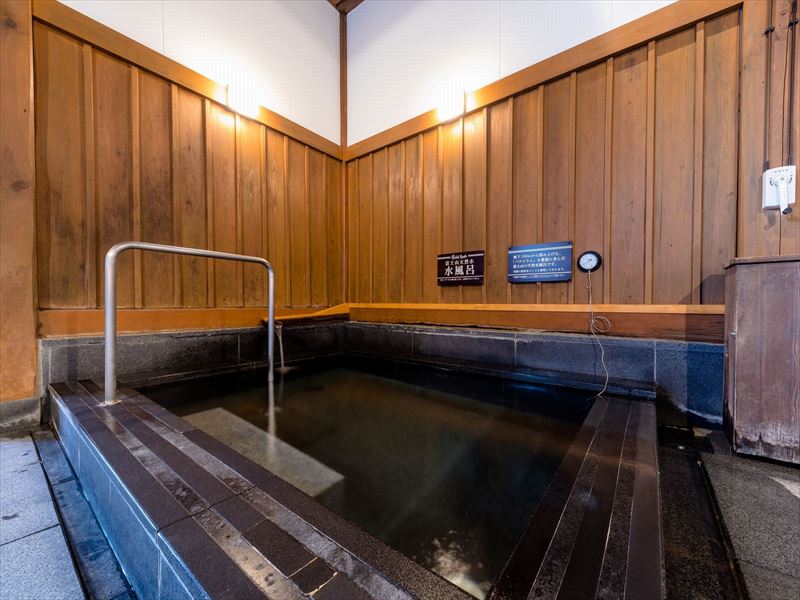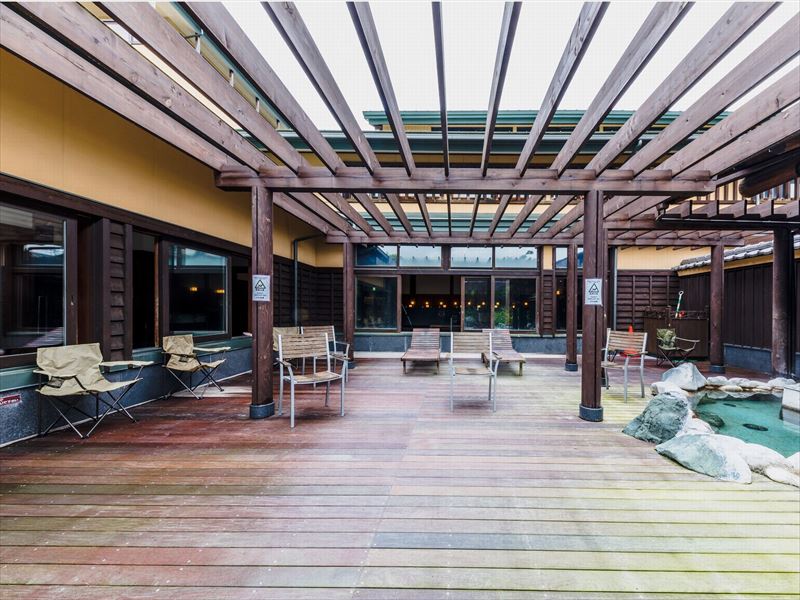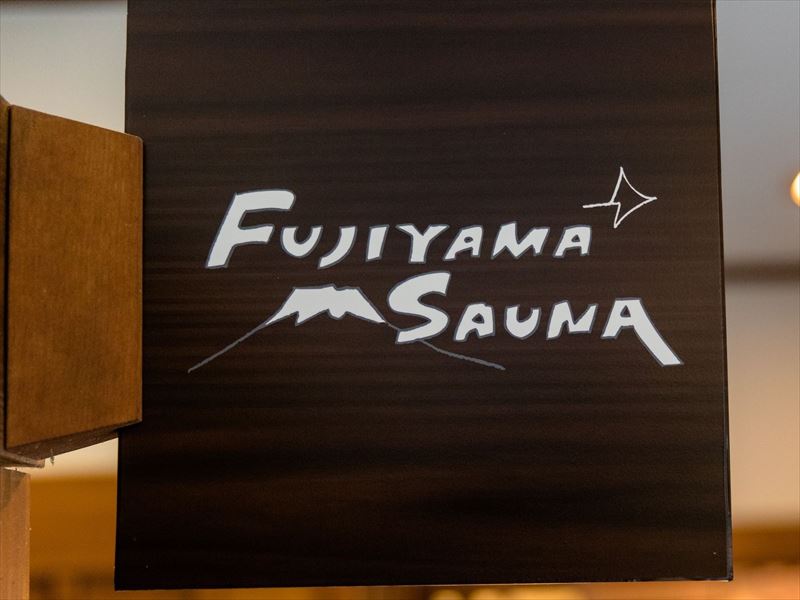 ---
熱波 スケジュール
男性サウナ:19:10 / 定員12名
女性サウナ:20:10 / 定員6名
熱波氏紹介